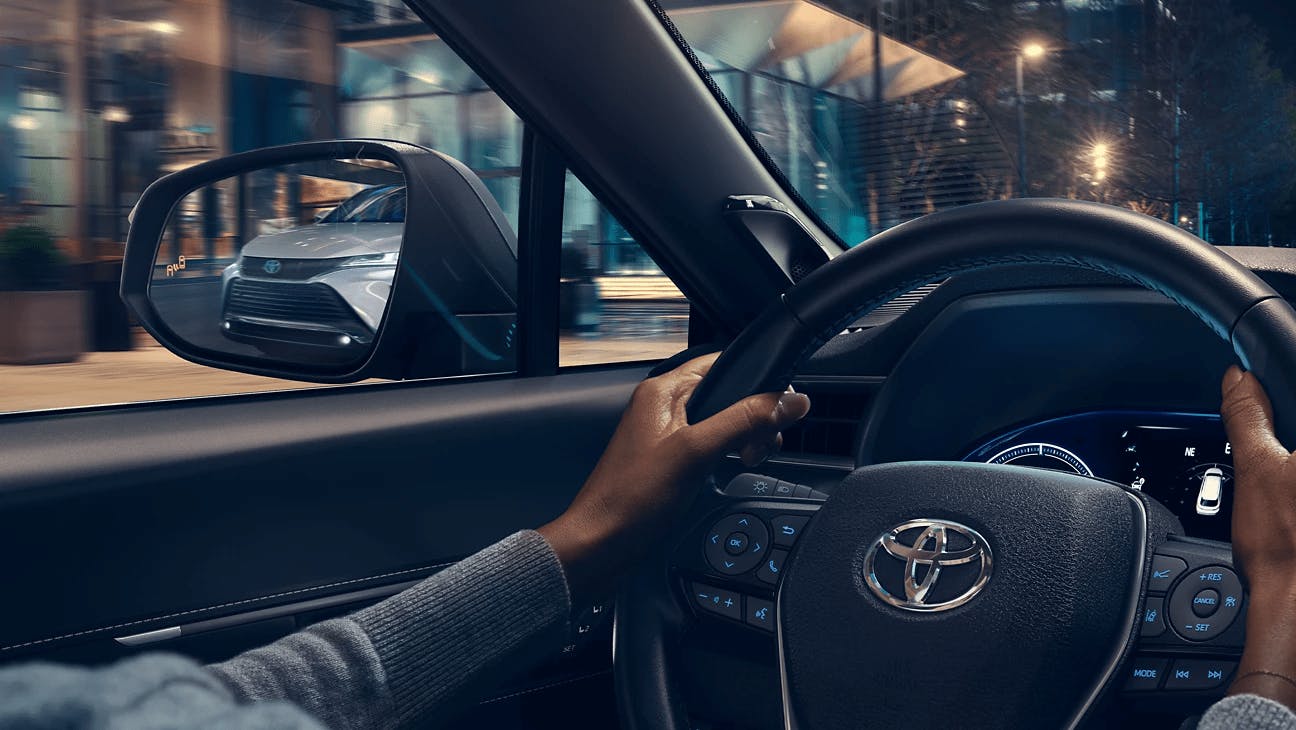 Celebrity-owned Cars You Can Drive Home in Now From Local New Jersey Toyota Car Dealers
Celebrity-owned Cars You Can Drive Home in Now From Local New Jersey Toyota Car Dealers
Often, we envision celebrities as only driving fancy cars, but that's not always the case. Many of Hollywood's elite can be spotted driving the same vehicles as the rest of us. While their reasons may vary, they want reliability just like the rest of us. Check out this list of celeb-worth cars you can test drive at your local New Jersey Toyota car dealers today.
Prius
When it comes to being eco-friendly and saving some cash, many of your favorite celebrities turn to the Prius. Catch a glimpse of big-name actors such as Ryan Gosling, Julia Roberts, Leonardo DiCaprio, and Kirsten Dunst just to name a few, and they'll likely be behind the wheel of their beloved Prius. Here are just a few reasons you might love a Prius too.
Great gas mileage
If you're looking for a car that won't kill your bank account to fill, Prius should be at the top of your list. When it comes to getting excellent gas mileage, this car is going to be hard to beat. Under the hood, you'll find a four-liter engine with a tremendous amount of power for its size. The average mileage range is 53-55, but some drivers are blowing that number out of the water. In a review from an owner on Cars.com, they boasted getting an unheard of 61-66mpg! Whether you're driving to your next silver screen event or heading to your regular 9-5, gas mileage this outstanding is sure to make you smile. Be sure to wave to all those people filling up their tanks. If you're driving models such as the Toyota Prius c Two or Toyota Prius Prime Plus, you won't be joining them for quite some time.
High-class features
You may be thinking that gas mileage this great means you're compromising on comfort. Not the case! In fact, the Prius is loaded with features that you'd expect to see in more expensive cars. With its heated front seats, HD radio and remote start, you'll be riding in comfort and ease. In case you're wondering, the radio has an MP3 player and Hard Disk Drive Media Storage to make sure you're never without your favorite road trip music.
Beyond those features, Prius has an impressive list of safety features too. The rearview camera, lane keeping assist and Cross-Traffic Alert. The rain sensing wipers will make sure your view of the road stays clear while the navigation system guides the way. With all these features packed into this compact car, it's no wonder they've made their love of the Prius public.
New Jersey Toyota Car Dealers, like your local Autoland, have a fantastic selection of Prius's waiting for you. The Prius is the perfect blend of smart and stylish. You don't have to be an A-list celebrity to afford a Prius, but you'll certainly feel like one when you drive one.
Toyota Tundra
In an article on Trucks.com, Kevin Cosner wasn't shy about his admiration of the Tundra. When he's not at work, he knows his Tundra can handle outdoor adventures like a pro. If you have a love of the outdoors too or merely want a truck that can handle anything you ask of it, check out the Tundra. Here's the breakdown of what makes the Tundra a must have.
Ample space
One of the main features that drew Mr. Cosner to the Tundra was its cargo capacity, inside and out. When Mr. Cosner was looking for a "robust" truck, he could customize, and the Toyota Tundra 4WD Platinum CrewMax matched his needs perfectly. Regardless of whether you're hauling camping gear to the woods or your closest friends to the movies, Tundra can do it all. Models like the 2018 Toyota Tundra 4WD SR Double Cab 6.5' Bed 4.6L and 2017 Toyota Tundra 4WD Platinum CrewMax 5.5' Bed 5.7L will make the perfect addition to your outdoor lifestyle.
Safety matters
The Toyota Tundra was built for fun, but it's also big on safety. With features such as Stability Control, Lane Departure Warning and Brake Assist you can navigate winding roads and city streets knowing your truck is making your drive safer. Thanks to the back-up camera, parking your boat or RV into their new temporary home just got easier. The Toyota Tundra was built for turning your outdoor aspirations into a reality.
Tacoma
When actress Kristen Stewart isn't getting ready for her next big role, you might find her in her Toyota Tacoma. One look at the Toyota Tacoma TRD Sports Double Cab 5' Bed V6 4x4 AT or Toyota Tacoma 4WD TRD Off Road Double Cab 5' Bed V6 AT and it's clear she has excellent taste.
The Tacoma is the perfect truck for those who need a truck for light-duty lifting. Its smaller size compared to the Tundra makes it an ideal pickup for daily driving and short errands. In keeping with tradition, KBB notes that this truck holds true to "Tacoma's legendary reputation for longevity, durability, and reliability, not to mention stellar resale numbers."
Regardless of which of the two models listed you choose, you'll be thrilled. Both the Toyota Tacoma TRD Sports Double Cab 5' Bed V6 4x4 AT and 2019 Toyota Tacoma 4WD TRD Off Road Double Cab 5' Bed V6 AT come with fantastic features. Both come with a navigation system, Bluetooth capability, and backup camera to make sure you stay informed and safe no matter where you travel.
The double cab allows your passengers to have the comfort that comes with a car, while you enjoy the bed space that comes with having a truck. These trucks are loaded with powerful features that make adjusting your settings and preferences a breeze. The intuitive console setup keeps everything from climate control, mirror adjustment within easy reach and finding your favorite station effortless.
Check out your local New Jersey Toyota Car Dealers and see the legendary Toyota Tacoma for yourself. This truck may be small in size, but it certainly isn't lacking in versatility. Whether you're dodging the paparazzi or merely escaping for a weekend trip, the Tacoma is a fantastic choice.
Corolla
After 50 years on the road, the Corolla is still running strong. Before you start envisioning the older model Corollas, take a look at the Toyota Corolla LE 4dr Sdn CVT. This car is anything but the boring body style you might think of. The profile of the Toyota Corolla LE 4dr Sdn CVT has the look of a sports car while still being a great everyday driver.
High marks for safety
When it comes to safety, the Corolla has won high praise. According to a report from US News, the Corolla "received five out of five stars overall from the National Highway Traffic Safety Administration, with five-star ratings in the frontal and side crash tests and four stars in the rollover test. The Corolla earned the highest score of Good in four Insurance Institute for Highway Safety tests." Given that it can seat five people comfortably keeping everyone safe is undoubtedly an attribute the Toyota has focused on. With Corolla's long history in the automotive industry, it's a safe bet the reliably is also high on their priority list. Celebrity actress Sarah Hyland from Modern Family has been spotted in a Corolla, she knows their value and isn't shy about showing it off.
Function and fashion
Take a look inside the Corolla, and you'll be pleasantly surprised. The interior is well-tailored to the way you drive. This car has been outfitted with cloth seats that are easy to clean for when the inevitable mess happens. If you've ever had your legs stick to a hot leather seat, you know that cloth seats don't come with that pain.
Everything about this car gives the impression that it came to work. The infotainment console makes sure that all your information and music are in a centralized location. The interior setup of the Toyota Corolla LE 4dr Sdn CVT is incredibly user-friendly, every feature has been positioned to be easy to reach and control while you drive. Again, this speaks to how highly Toyota prioritizes safety. They want you to ride in comfort and avoid having to take your eyes off the road to adjust any setting. What this car may lack in frills when compared to higher priced models, it more than makes up in reliability and accommodations.
If you're in the market for a New Jersey Toyota Car, Dealers like your local Autoland can help you find a Corolla of your very own. Start the new year knowing your car can stand the test of time.
Final thoughts
It's clear that even A-list actors know that Toyota is a name they can count on. With the help of your local New Jersey Toyota Car, Dealers you too can cruise the streets like your favorite silver-screen star. Call or visit them and find out how you can join the family of Toyota loyalist.
Back to Parent Page